CS2 Closed Beta Update: All maps available + MR12
All Maps are Back with a Bang!
The Counter-Strike 2 (CS2) universe has received a major overhaul, much to the delight of its ardent fanbase. Valve's recent update to the CS2 Limited Test has reignited the game's flames by bringing back all the previously released maps into the fold. Now, players can navigate through fan favorites like Anubis, Mirage, Overpass, Nuke, Vertigo, Ancient, Dust2, Office, and Italy in both Casual and Deathmatch modes.
Redefining Bullet Penetration
A game-changing feature in this update is the overhauled bullet penetration system. This modification primarily addresses the mechanics of wall bangs, ensuring that gameplay remains immersive and tactically engaging. However, early feedback suggests there might be room for some fine-tuning, especially since the revamp has seemingly curtailed collateral damage.
MR12 Coming
Recent leaks have stirred the waters, hinting at the possibility of a shift to an MR12 default setting from the current MR15 in competitive matchmaking. This change would mean matches would be first to 13 rounds instead of the standard 16. Coupled with rumors about a potential overhaul of the matchmaking system, players are curious about the future shape of CS2's competitive landscape.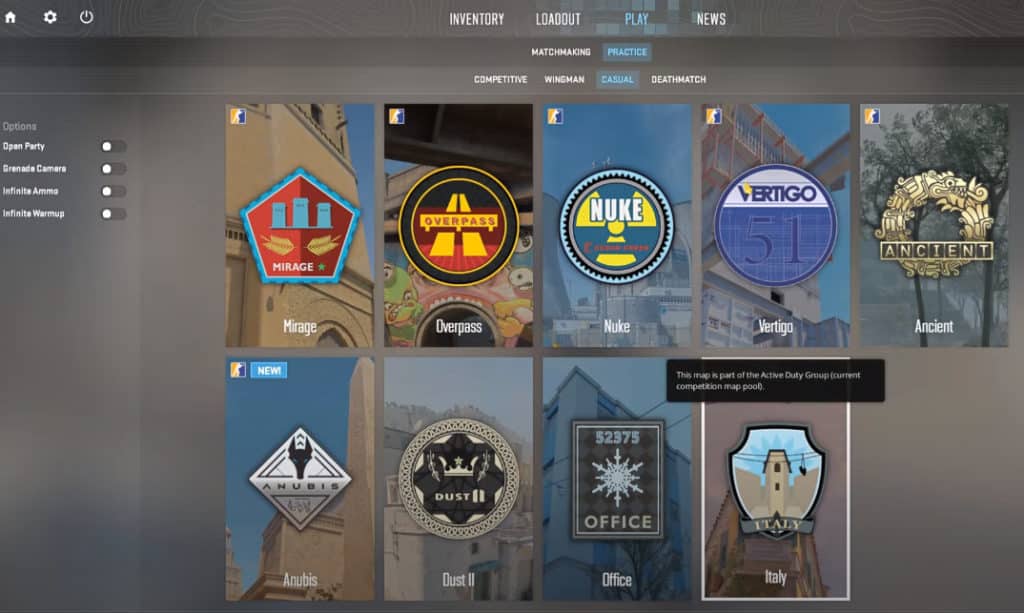 Enhancements for a Better Gaming Experience
The developers have listened to player feedback, rolling out quality-of-life improvements that promise to elevate the gaming experience. Notably:
Dropped Bombs Behavior: Bombs that fall will no longer submerge in water, a minor but significant tweak.
Bot Control: Players now have the option to take over bots when necessary, giving teams a slight edge when they're a man down.
Speculations: Inferno and Train to Join the Map Rotation?
The community is rife with speculation about the future of CS2's map rotation. The video raises intriguing questions, hinting at the possible inclusion of the Inferno and Train maps. Further fueling this speculation is the hint that Inferno might be exclusively playable in casual mode. With Valve's history of surprises, players are eagerly waiting for official confirmations.
The Road Ahead: Anniversary Surprises?
Given the consistent updates and improvements being rolled out for CS2, it's clear that Valve is gearing up for something big. The rumor mill suggests that the upcoming CS2 anniversary might come with its own set of surprises. With the return of all the previous maps and the ongoing tweaks, it's evident that Valve aims to offer players a refined and enhanced gaming experience.
In Conclusion
With summer fast approaching and Valve's promise of an official launch, players are on the edge of their seats. The introduction of all these updates, along with the potential new additions, ensures that Counter-Strike 2 is not just a sequel but a game-changer in the world of eSports.