Counter-Strike 2 Closed Beta Update: New Maps and Gameplay Features
The developers of Counter-Strike 2 (CS2) have launched a new update for their closed beta, introducing an array of exciting features that significantly improve the gameplay experience. Among the changes, CS2's fan-favorite map Overpass is making a grand re-entry, and Wingman game mode has been incorporated into the game. The update also saw adjustments in the map pool and various fixes to improve the user experience.
Game Mode Updates: Wingman Soars Into CS2
Wingman, the beloved 2v2 mode from CS:GO, has been incorporated into the CS2 closed beta. This game mode is noted for its fast-paced, round-based strategy gameplay, which offers a unique contrast to the classic 5v5 setup. Wingman's addition is sure to bring more diversity to the CS2 gameplay, offering an intense and more personal battleground for players.
Map Updates: Overpass and Vertigo Return, Nuke and Office Depart
The update has introduced the Overpass map to the Deathmatch, Casual, Wingman, and Competitive game modes. Overpass, known for its multi-level design and unique bombsites, will undoubtedly bring a thrilling strategic dynamic to the CS2 gameplay.
Vertigo, another fan-favorite, has been added to the Deathmatch and Casual game modes. This high-altitude map has always been known for its vertical gameplay, pushing teams to use innovative strategies.
However, with these additions come farewells. Both Nuke and Office maps have been removed from the game, signaling a shift in the game's strategic landscape. Whether these changes are permanent or merely temporary remains to be seen.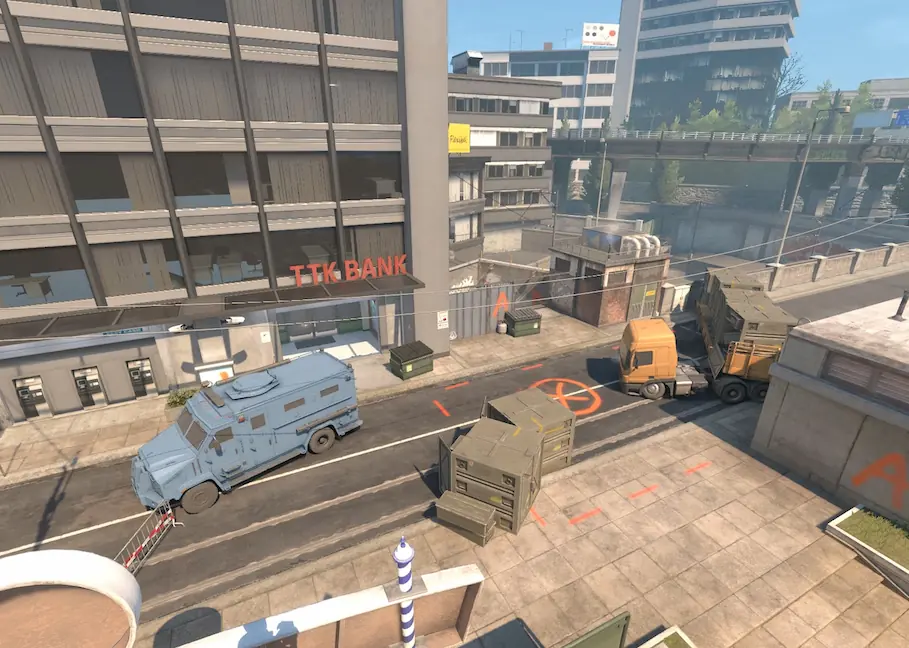 Workshop Tools: Improved User Experience
In terms of workshop tools, the update brought highly sought-after undo/redo buttons, making map creation and adjustments more forgiving. Additionally, various bug fixes have been implemented to smoothen the user experience.
Miscellaneous Updates: Visual and Spectator Improvements
This update also introduced a range of miscellaneous improvements. These include the addition of the "Secondary Fire Hold" option in the input settings menu, visibility of the halftime countdown timer, and fixes for camera interpolation during spectator mode.
Moreover, the viewmodel weapon disappearing issue has been fixed. Aesthetic changes include the addition of leading zeroes on the StatTrak module and various improvements to foil stickers. Glove patterns and wear have also been adjusted to more closely align with the CS:GO versions.
In Conclusion
This update shows the dedication of the CS2 development team to refine the game based on player feedback and bring the best possible gaming experience. The return of Overpass and the addition of the Wingman game mode demonstrate the developers' commitment to maintaining the classic CS elements while introducing new, engaging features. CS2 continues to evolve, promising an exciting future for its community as it progresses through its closed beta phase.