CS2 Fade Guide
The Fade skin is probably the most popular skin in CS2. Its colors are a gradient from purple to pink, to gold, to gray. Especially in CS2, the colors shine even more so playing a Fade skin is not only a flex, it's really visually appealing. This guide is set to be the ultimate guide for all Fade skins in CS2!

About Fade skins
The Fade skin is one of the oldest patterns that exist. It's a real classic and it's available for over 25 items, mostly knives. But not every Fade skin is the same – the gradient order may be the same, but how the skin is applied on the item is shifted! We talk about the shift in percentages, usually from 80% to 100% (best). The best Fades don't have as much gray but they have more purple – so the items appear even more colorful!
But sometimes, for the AWP | Fade, for example, there is no gray on the skin, so people can either have a Fade skin with much gold/pink on it, or one which is basically purple/pink. Also, Fade skins only can have a float value of 0 – 0.08, which means they only exist in Factory New and Minimal Wear.

Prices & Percentages
In general, Fade knives are really expensive. Also the AWP | Fade & the Glock-18 | Fade are some of the most popular skins for the weapons. Usually, the Fade skins for Karambit, Butterfly Knife, and M9 Bayonet are the most expensive ones. They can easily cost 2000€ and more.
The higher the percentage of the Fade is, the higher the price. The knives with nearly 100% Fade value can cost exponentially more than average Fades. Also the Fades with 90-95% cost more than the "cheapest" Fades, but this is justified by its way more colorful looking. As already said, the low percentage Fades show gray at one and less purple on the other, that's why many people prefer the higher percentage ones and collectors are willing to pay even more for good ones.
CS2 Fade Knives and percantage guides
Karambit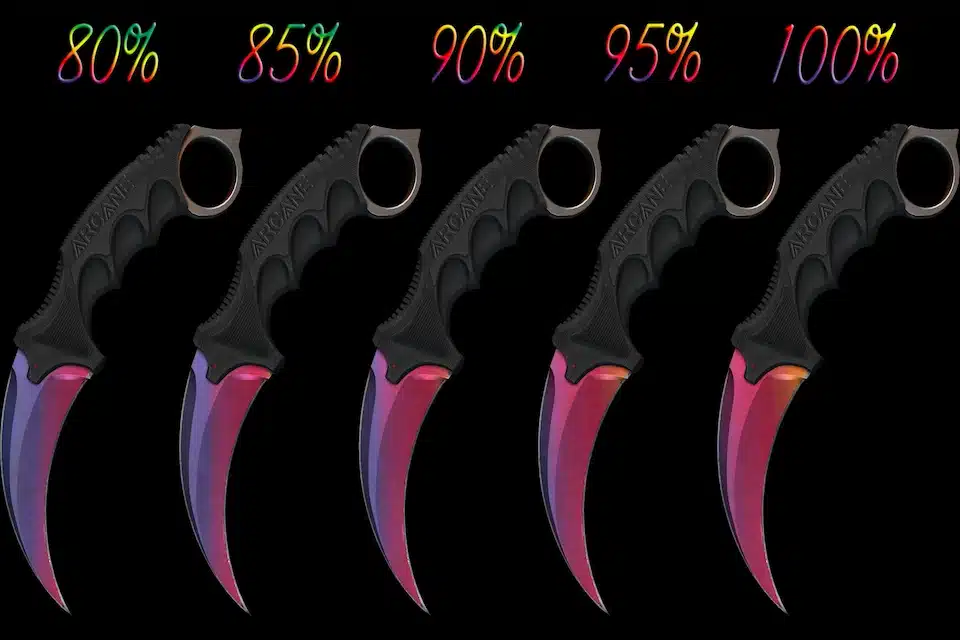 M9 Bayonet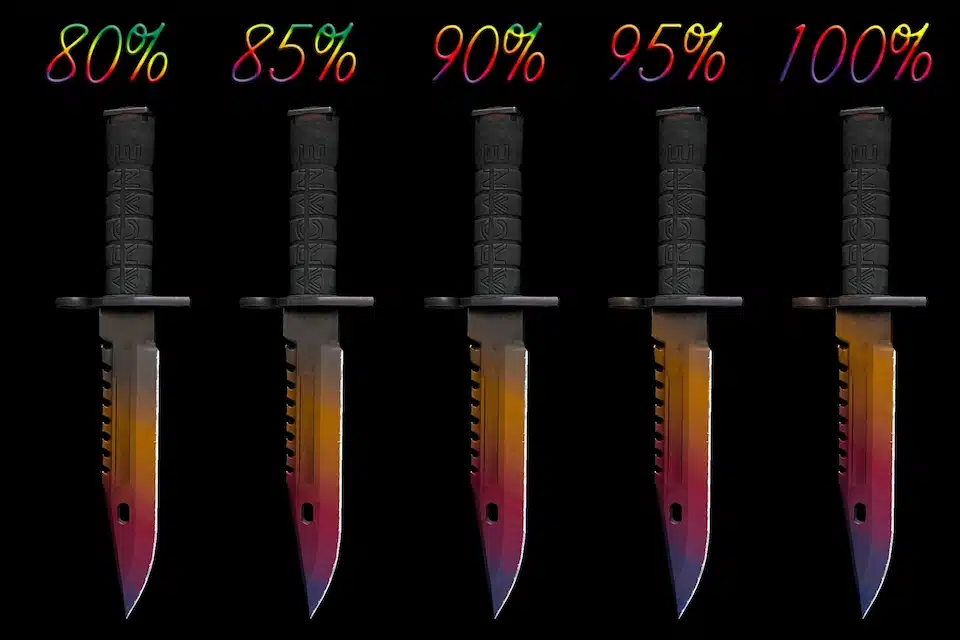 Butterfly Knife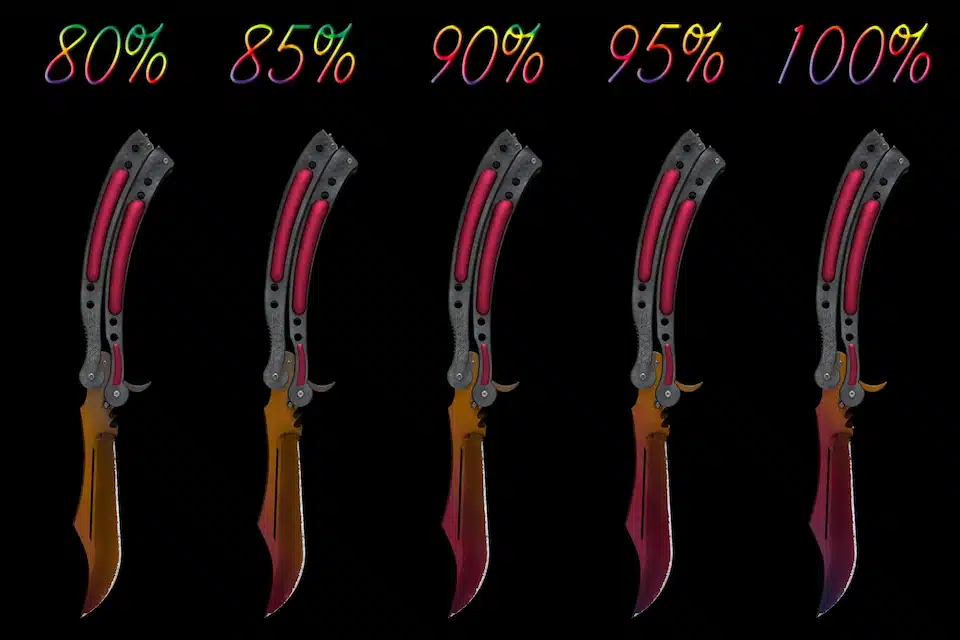 Huntsman Knife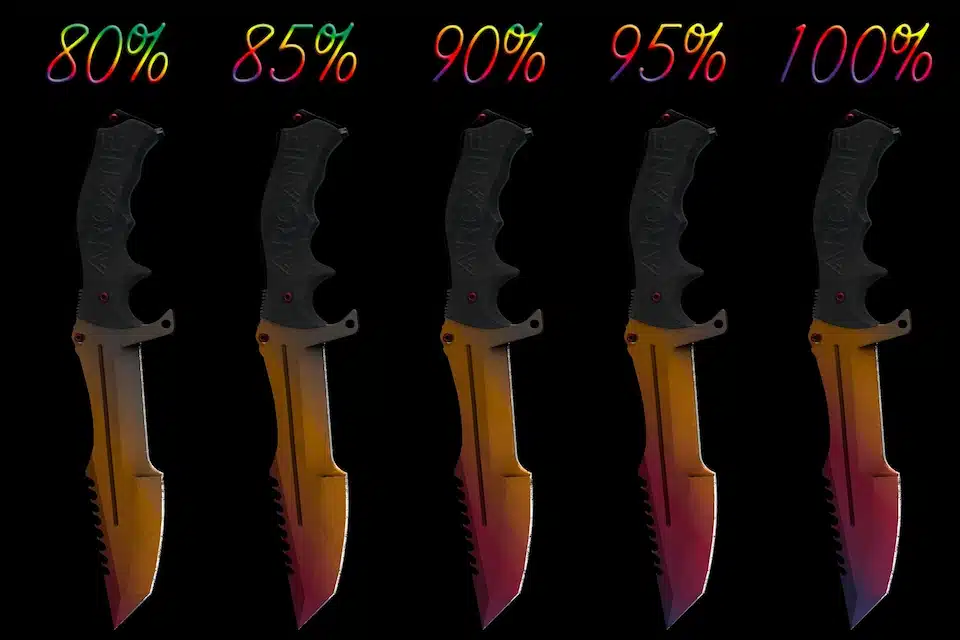 Falchion Knife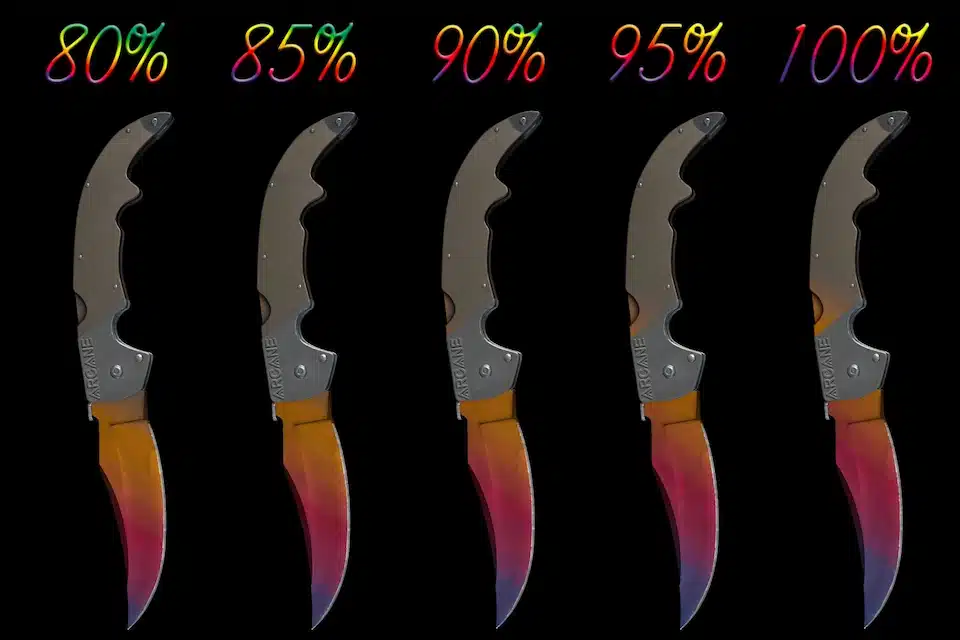 Gut Knife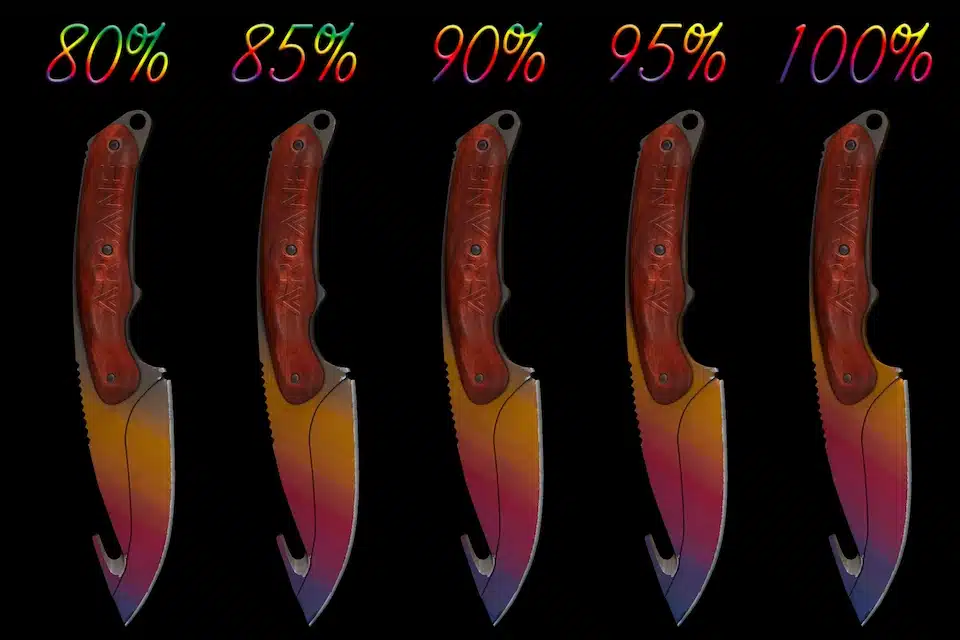 Bowie Knife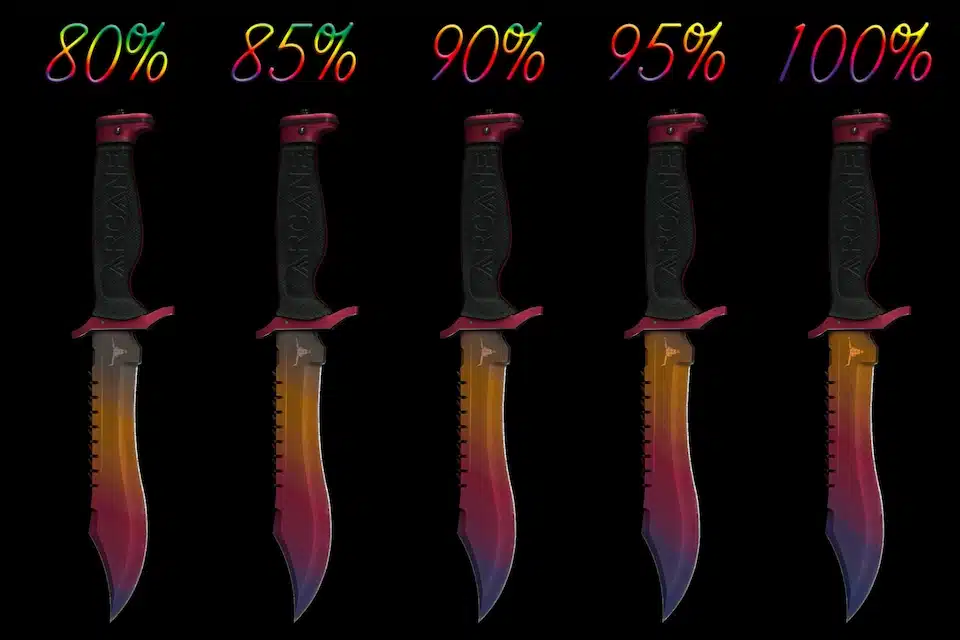 Flip Knife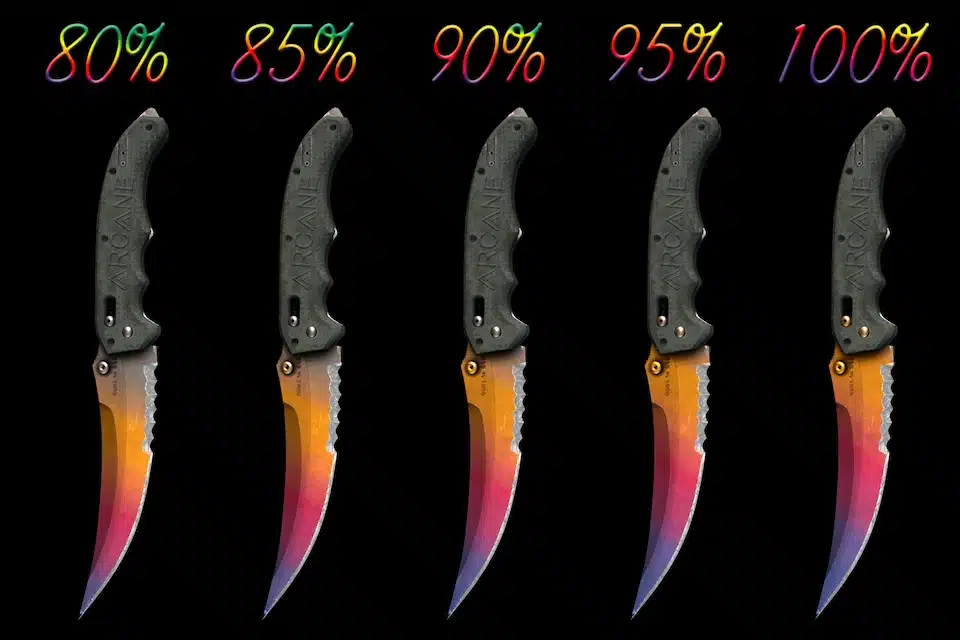 Shadow Daggers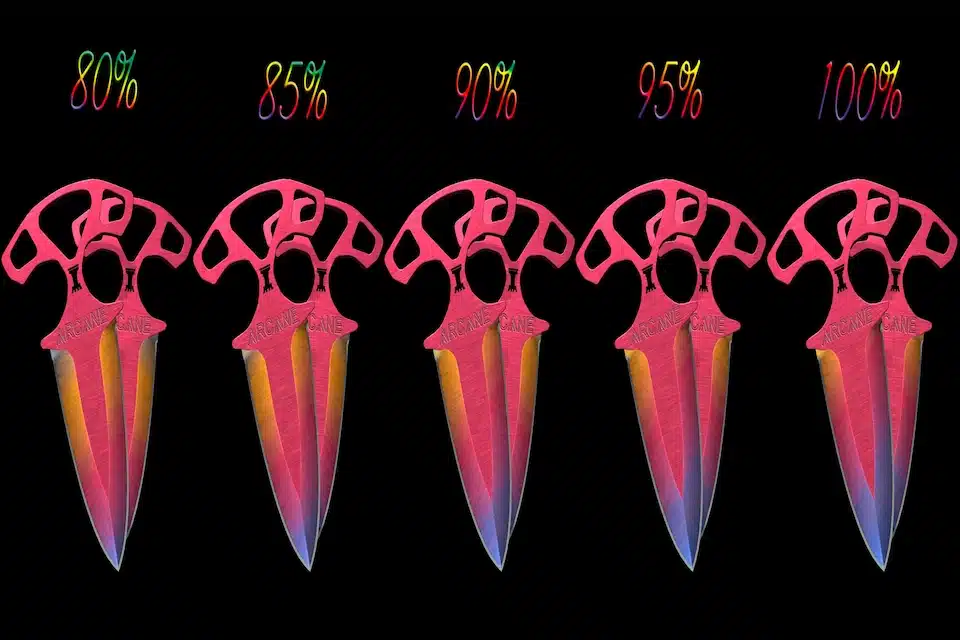 CS2 Fade skins for other weapons
Glock-18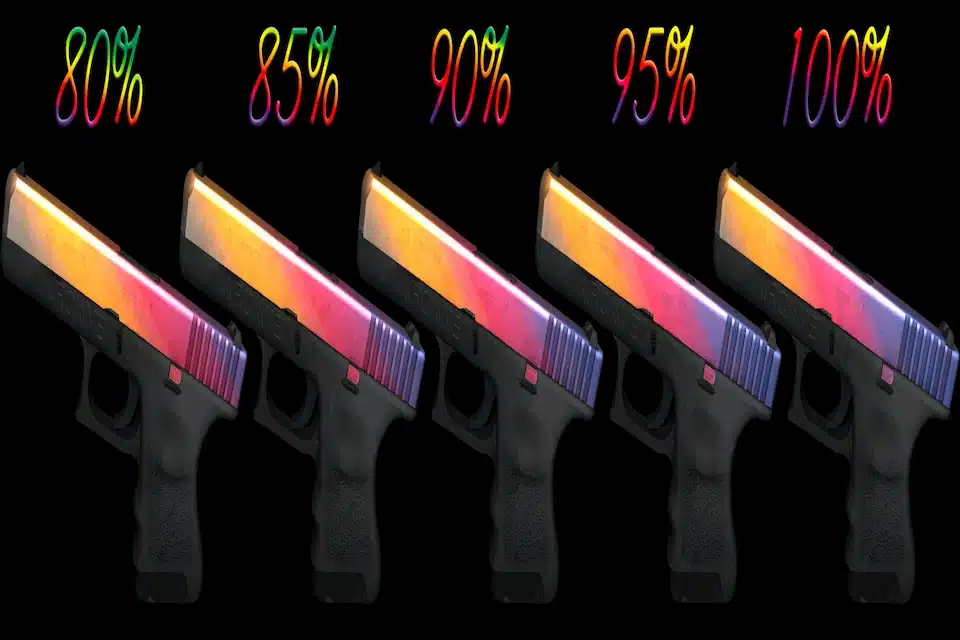 Mac-10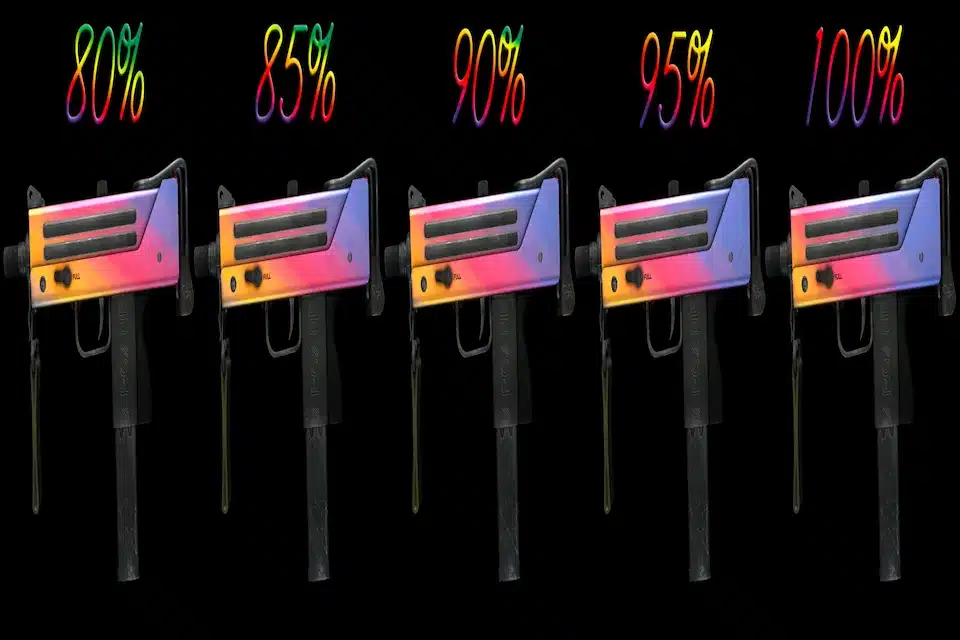 R8-Revolver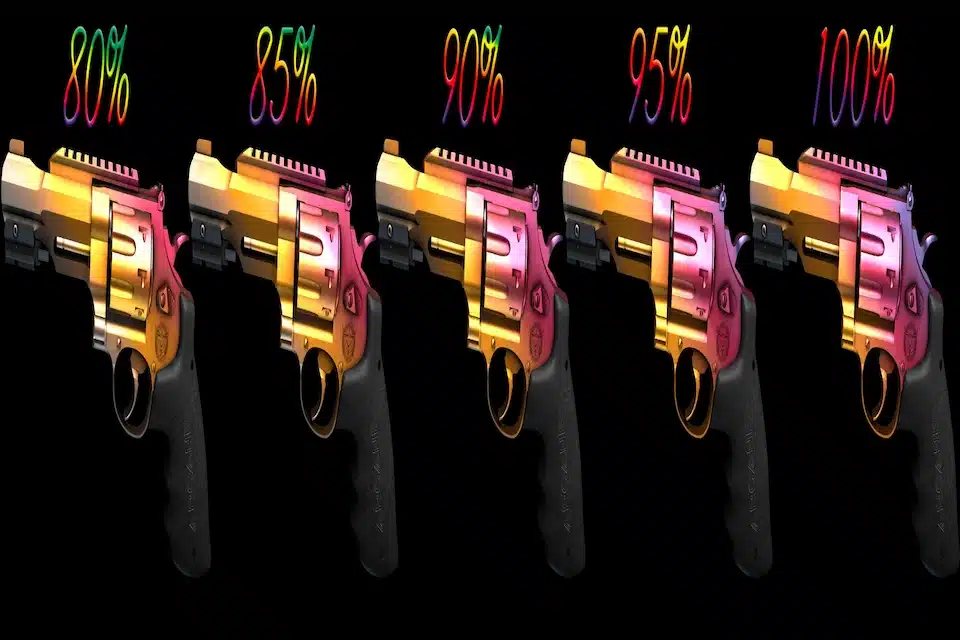 Conclusion and Advise for Buyers
Especially after Valve's release of CS2, Fade skins are more popular than ever. But if you plan to buy one, you better bring some money. A good way to buy them cheaper than on the Steam Market is to buy them from third-party marketplaces. The prices there are way cheaper and you have more items to choose from.
Another tip is to really watch out for in good percentage value in combination with a good float value. Many people don't want just a Fade skin, they want a good one! The colors look brighter and the chance to resell your Fade skin is much higher!
Well, I hope you are satisfied with this CS2 Fade Guide! It's probably THE most popular icon skin in this game and definitely worth investing in, as you can resell it in the future and your money isn't gone!